You've finally synced your Google Mail with Outlook – hooray! The next step is getting those calendars synced too – so you can be sure you know when your next trip to Hawaii is – or better yet – when the boss is out of town!
Start with a Test Entry
When creating a new entry in gmail, be sure to select the calendar from the drop down list.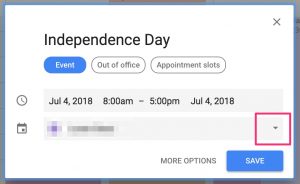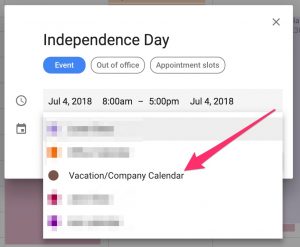 For existing entries, edit the calendar entry and select the proper calendar: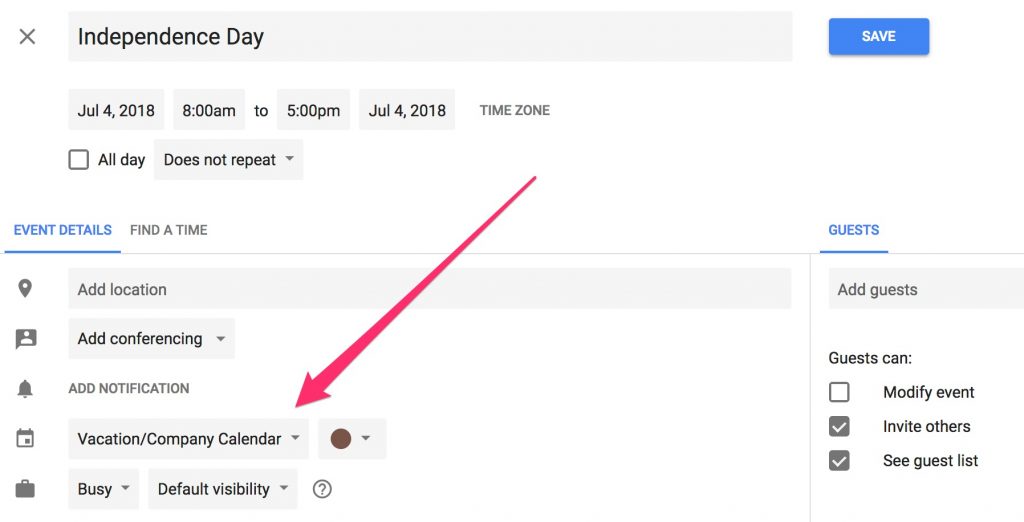 Sync Your Calendar in Outlook
1. In the Windows systray (lower right corner of screen), right­-click the G Suite Sync tool
2. Choose Select calendars to sync.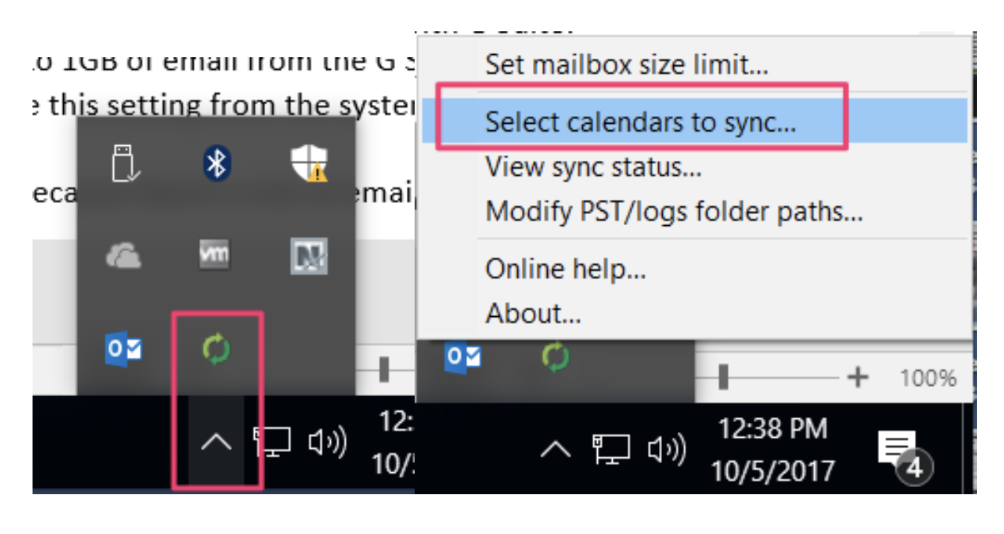 3. Make sure Vacation Company Calendar is selected.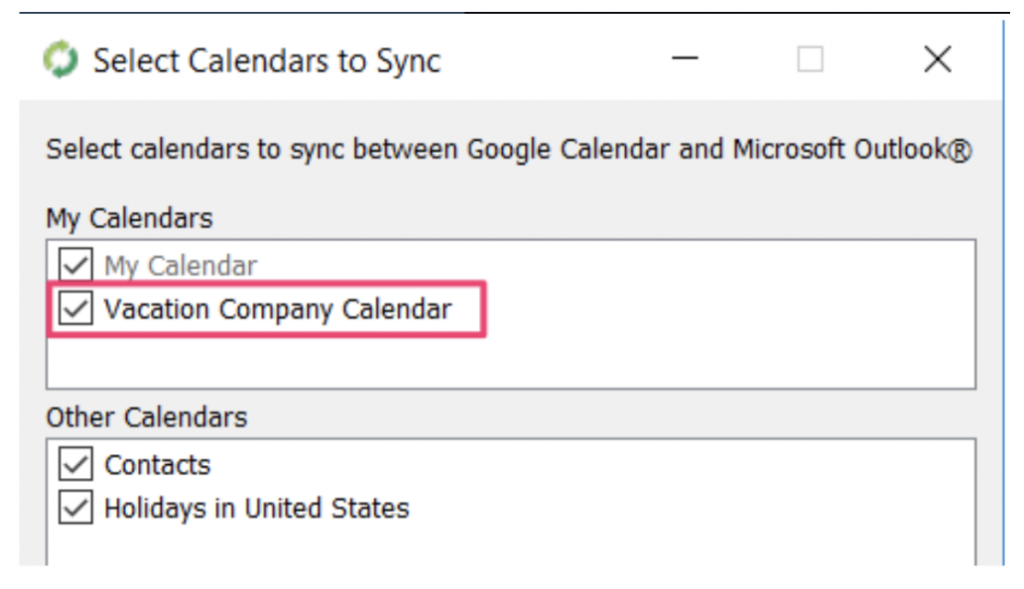 4. Switch to the Calendar in Outlook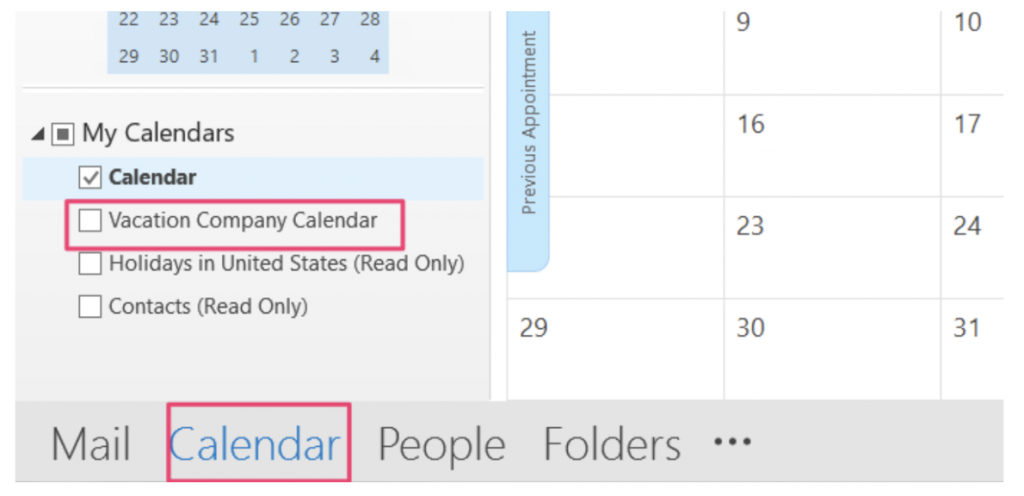 5. Make sure the Vacation Company Calendar is selected.